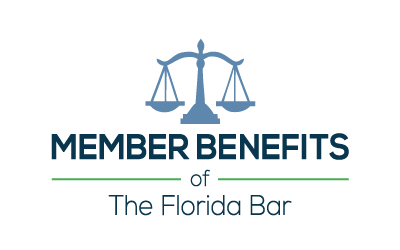 Florida Bar Members Save 10% on Services for eFileMadeEasy and 30 days free
Ideal for large firms. Send all of your days pleadings and filings all at once with Batch processing.
Our template technology lets you merge, separate and create custom templates in seconds.
eFile court documents to the Florida portal with just a few mouse clicks.
eService according to the service email addresses on the pleading.
Prepare file for eFiling with the Florida portal, in accordance with the Rules.
Scrub files of all Personal and Embarrassing Information.
Integrates seamlessly with Microsoft Word, Adobe Acrobat, Wordperfect & Worldox
With eFileMadeEasy you can simply Drag & Drop your eFil
File Exhibits automatically with proper identifiers (numbers, letters, or none).
How much time do you and your staff spend on the new Florida mandatory efiling? Are you cleaning the file of any embarrassing metadata? Do you know what metadata is? Maybe opposing counsel does. With eFileMadeEasy, all those concerns are gone and you can focus on your practice.
"I don't know, my staff does that" is the most common response we get from lawyers when we ask about efiling. It's amazing that some of the most intelligent people take an, "ignorance is bliss" attitude toward sharing their work product with opposing counsel. You don't think you're sharing information with everyone who gets your filing? You're dead wrong. Every file created by a word processor like Microsoft Word, WordPerfect, Open Office has hidden information, text, comments, and identifying data. Yet, those files are being sent to opposing counsel without any regard for what is contained, "behind the scenes."
Simply efiling a single document in Florida can take 10-15 minutes…and is fraught with areas for mistakes. Is the document prepared correctly? Is it OCR'd? Is all the metadata scrubbed? Is the email for service prepared correctly? Is the correct file attached to the email? With eFileMadeEasy all of those worries disappear.
eFileMadeEasy integrates directly with Microsoft Word and Adobe Acrobat. Simply create your document in Word, click the eFileMadeEasy button, and that's it! Your document is prepared and filed in accordance with every rule of the Florida Efiling Portal and rules. But that's not all. The file is emailed according the rules to all appropriate parties, and you get confirmation that the document was filed. It couldn't be any easier.
Our flagship product, eFileMadeEasy, was created due to the difficulty, inefficiency, and waste of time of efiling court documents with the Florida E-Portal. The waste of time and resources resulted in a streamlined product to efile court documents. With eFileMadeEasy, a user only has to click a few buttons, and the file is completely processed, metadata is scrubbed, and the document is prepared for efiling. In less than one minute, a document is efiled with the Florida efiling portal, the email is sent according the the efiling rules, and you receive confirmation of the efiling.
Everything we do is centered on saving the attorney time, streamlining daily activities, and making sure that every step is in compliance with the rules that govern our profession.
Our entire process is armored, with extremely secure encryption and algorithms to protect any confidential data. Your files are completely scrubbed of any personal information, incriminating metadata, and formatted according to all rules. Nothing could be easier.
Don't let the Florida eFiling Portal waste your time, don't send documents to opposing counsel with metadata and embarrassing or incriminating hidden information, and don't let your office come to a standstill when a document needs to be efiled. Efile your documents with the Florida efiling portal in just a few clicks and get back to what your office does best…use your time practicing law.